Well, the past year has been a crazy one and I am excited to final spent the time I want on the design I LOVE! And what better way to start this off but with a great before and after post. Recently I had the pleasure of working with one of my favorite couples. They were buying a new house and although we did a complete reno to the main living space and kitchen they didn't want to start from scratch when it came to the formal living and dining spaces. I love to call this a "Room Re-Design" and it is one of my favorite design challenges. With a limited budget I shopped for the missing pieces to turn this joined living/dining space into a welcoming entrance into the family's home.
Not all rooms have to start from scratch. For the living room I used their original sofa, pair of side chairs and end tables- plus I stole the coffee table from the family room since we replaced that with an ottoman. The addition of draperies, a large rug, lamps for the end tables, accent pillows and using/arranging some photos and accessories on the wall brought this room together and it was finally defined. Since you walk directly into the formal living room it was important to create a "entry" which was done with a perfect little demilune table, round mirror, a few accessories and an existing lamp.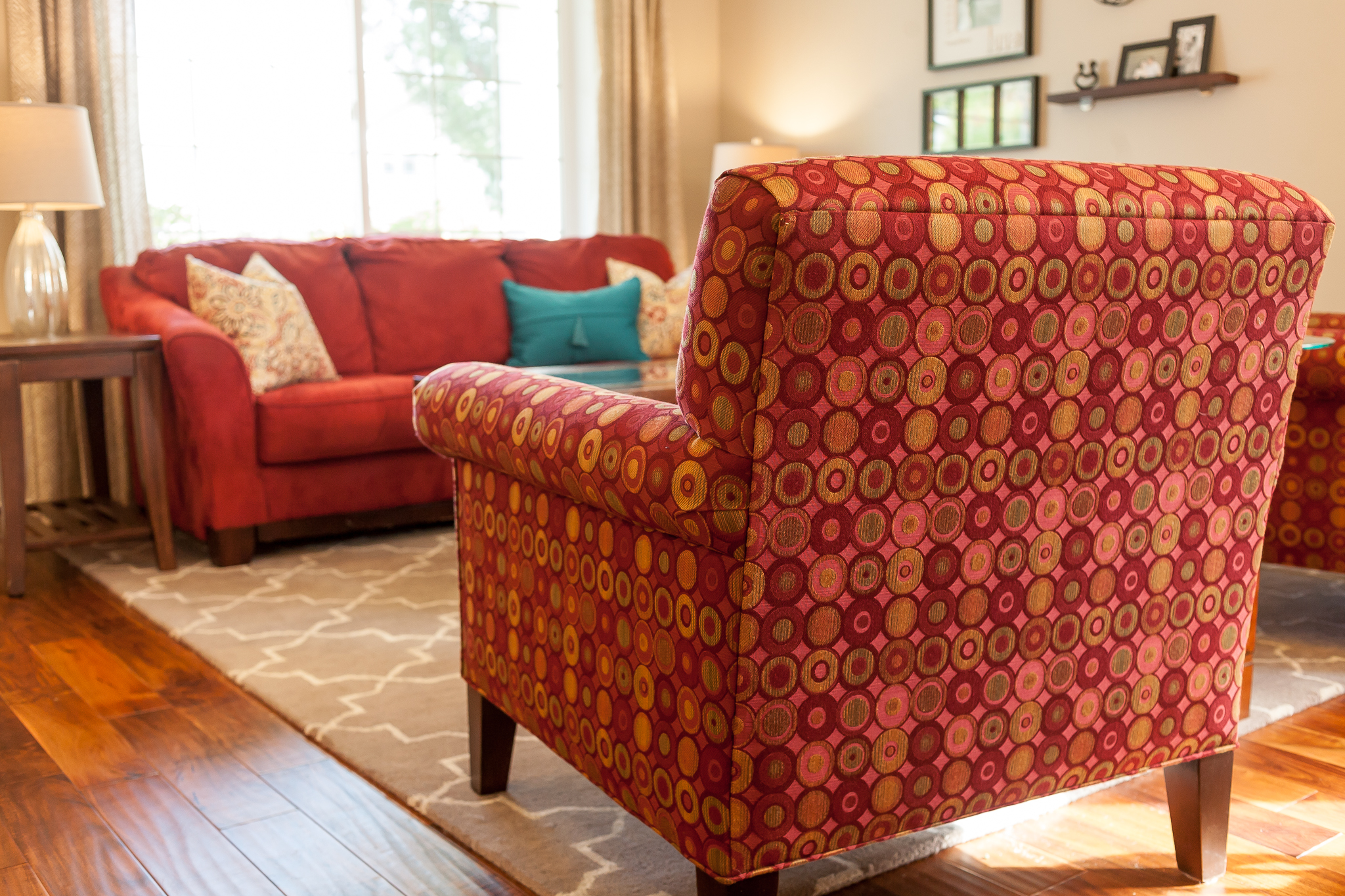 For the formal dining room the couple wanted to use their sentimental family table and with a pair of new host chairs for each end this family table was updated. Draperies on the windows and a new buffet to ground the custom made wine rack (made by the couple) and this space was transformed.
If you are looking for a update in your home and don't feel like starting from scratch don't worry, it's possible and I would love to help. Sometimes all you need is a fresh pair of eyes and a few key pieces to completely makeover your room. Check out more photos of the fully renovation kitchen and family room in my portfolio under Normandy Park Residence.
Thanks for stopping by!
Holly
After pictures by the talented Shannon Addison www.shannonaddisonphotography.com